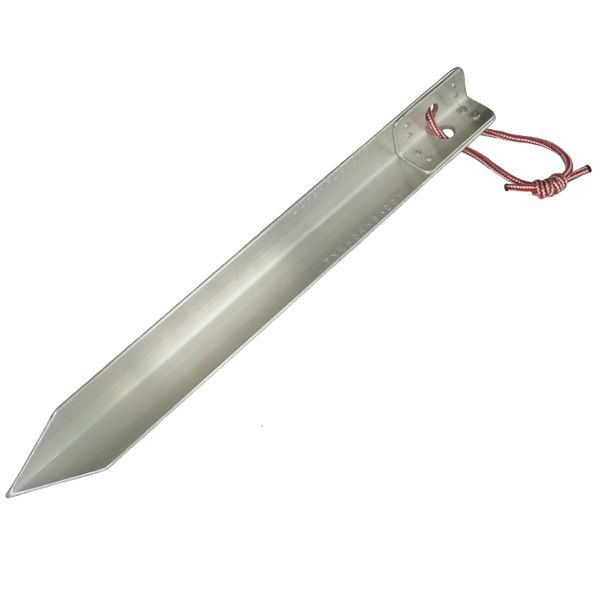 24" Sand Stake
•  Quickly anchor your raft or boat without anything else to tie off to.
•  Fabricated by Tye Works.
•  FREE Domestic Shipping.  International Shipping is Additional...

This is an economical sand stake that will last for years and keep you from tripping over long bow lines.  
San
d Stakes are typically used to anchor a raft or small boat on a sandy beach.  Some wilderness rivers are now requiring that sand stakes be used to protect riparian vegetation, but they also make unloading easier without long bow lines to trip over. 
The Tye Works Sand Stake is a full 24" long and constructed of 2" x 2",  6061 aluminum angle.  Its slim profile and steeply angled point cut allow this to be driven with one's foot into dry sand, but a 16oz. rubber mallet (add one as an option) will also do the trick.  DO NOT USE rocks or a metal hammer of any kind.  

The top few inches are reinforced to a full 1/4" thick.  Two 3/4" diameter holes are drilled in the flanges, and a short, heavy duty rope loop is provided to simplify clipping in or tying off a painter.  All exposed corners are rounded off to minimize wear.
Reviews