Advanced Hand Wash System by Tye Works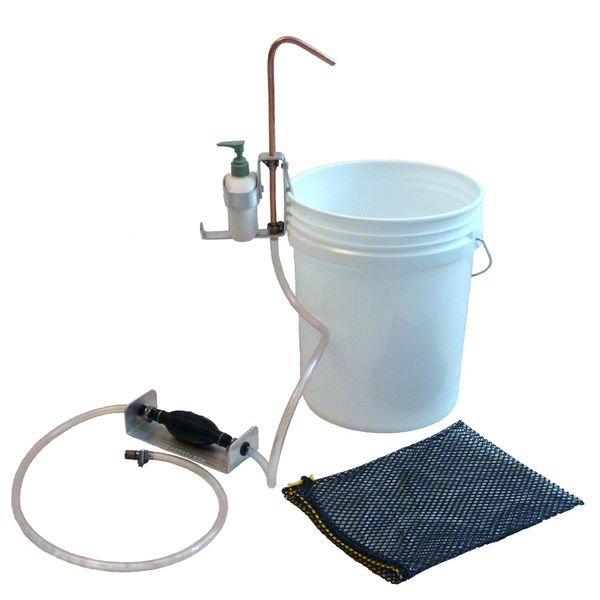 Advanced Hand Wash System by Tye Works
Advanced Hand Wash System by Tye Works
•  A simple, hands-free solution to camp hygiene made even better..
•  Fabricated by Tye Works.
•  Orders with "Extra Tubing" may take some additional time.

•  FREE Domestic Shipping.  International Shipping is Additional...
COVID 19 NOTICE - We are currently caught up and are shipping in one or two days.   Please check the message on my Home Page for additional information.   I will ship orders in the order received.

This is an improved version of our Basic Hand Wash System includes an additional bracket which holds most hand soap or sanitizer bottles.  It  can still be set up and primed in seconds.  With hands-free operation, the Advanced Hand Wash System by Tye Works, uses a foot operated pump to provide water to a copper spigot easily slipped over the rim of most buckets. 
These are commonly used on river rafting trips, mountaineering expeditions, and car camping, but could be equally useful at fishing or hunting camps, or at your local farmer's market.  There is even an emergency field hospital equipped with these deployed by an international charity based in the United States.
Ideally two systems would be used, with one set up at the groover (privy), and the other at the camp kitchen.
Reviews